Tooth Healing in Pictures!
Tooth decay: Healing Pictures!.
Tooth healing in action in my house...
The First Tooth Healing I witnessed.
My daughter, at age 9 [now 12], developed a pair of substantial cavities in the gap between two milk teeth. Here's a picture of them entirely healed. You'll see a crater and missing tooth structure on both sides, but no ongoing decay and good remineralisation. These teeth dropped out when they were ready and were replaced by good, strong adult teeth. Adult teeth will often come through stronger when there has been decay in the milk teeth.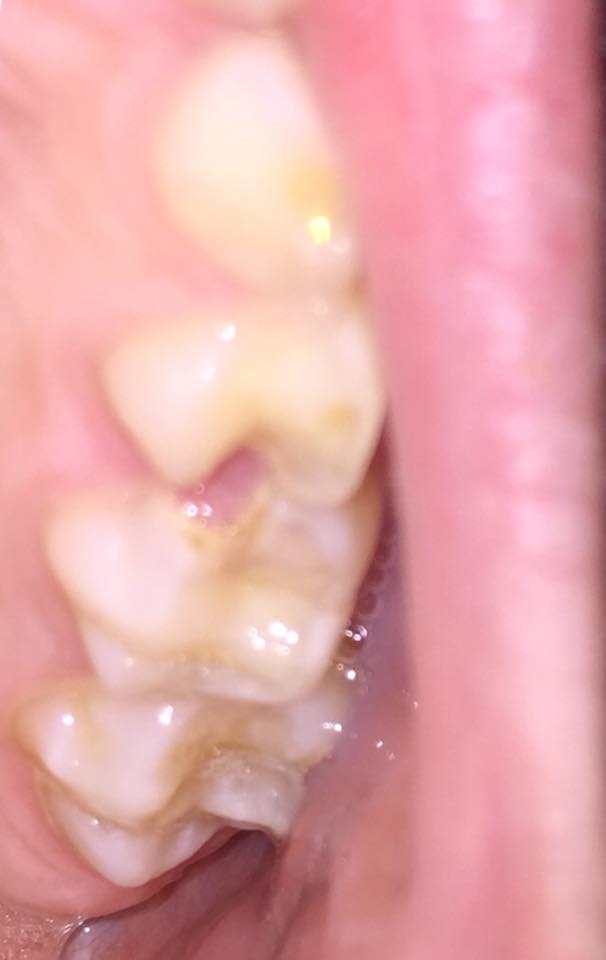 When we spotted decay we cut sugar out almost entirely. Being careful with fast breakdown carbs, juices, etc. We added in calc phos and calc fluor tissue salts in homeopathic solution once a day. We use propolis remineralising natural [fluoride free] toothpaste. [if it is deeply pitted, use propolis drops on the area daily to stimulate regeneration of dentin]. Also we focussed on bone broths and jelly made with gelatine [sweetened with xylitol. Xylitol has tooth strengthening properties ... see the section on Xylitol].  
My daughter was very self-disciplined about this. She was NOT keen to get fillings!
Now-a-days, we'd use propolis drops to attempt to regenerate the dentin but we check regularly and don't get this far. 
Before & After Pictures: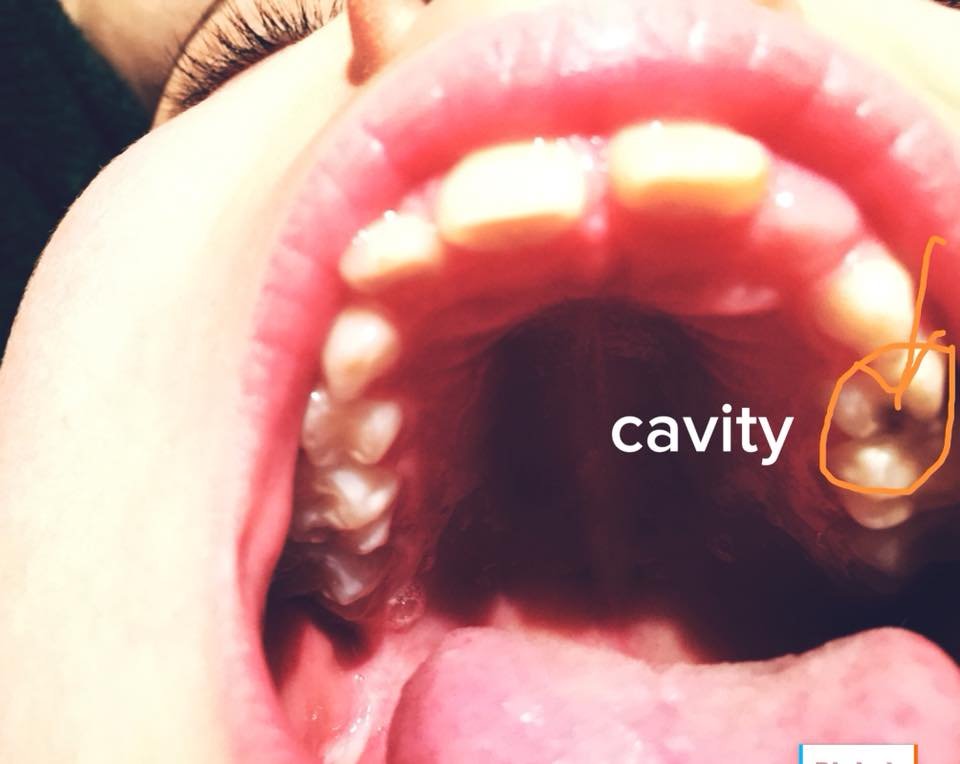 Here are 'before & after' pictures from a child I treated for tooth decay [posted with permission]. These pictures were taken a while ago and the tooth is intact and white now. The second picture shows the tooth recovered with a slight grey discolouration.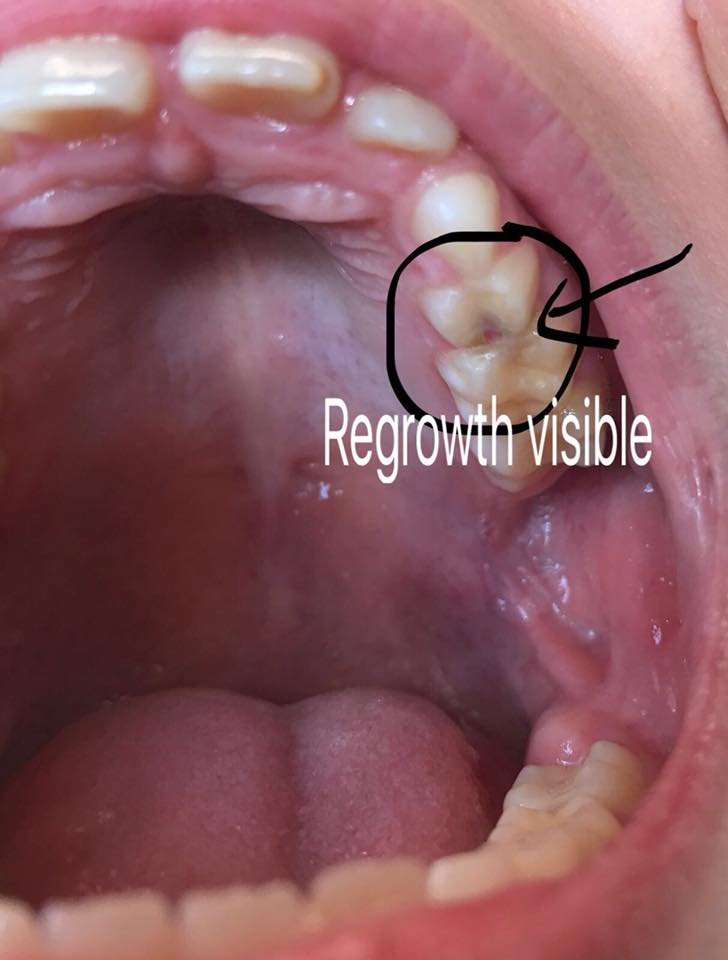 I was treating him holistically with homeopathy but also I suggested tissue salts and dietary adjustments I've listed in this course. :-)
---
Want to undertake your own Teeth Healing Program? Follow the instructions in my teeth healing course or … book in.
Complete and Continue